Affordable Prices at EssayWorks.net
On deciding on the UK company to write essays, your big decisions along with the quality are the price for the services. Even though various companies claim to offer competitive prices but truth is that it is not the case and they use base price on a sliding scale. EssayWorks services presents customized service packages which are good at quality and unique in writing and it purely depends on the service you want to acquire. We understand that spending more money for student is bit difficult task therefore we take everything into consideration.
How The Pricing Strategies Work?
At EssayWorks.net, we offer sliding scale rule for prices and take everything into consideration like project length, due date and its type. Difficult projects having more word count and deadline of 12-24 hours cost more than the projects that are due in 2 weeks time period. It really depends on the project type those difficult documents with long due dates cost less than short projects having urgent deadlines. Our pricing is fair and competitive and we explain project cost in detail to our clients so that they understand.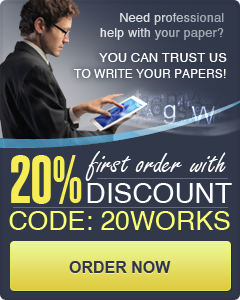 We offer packages which give you financial break and writing such essays and research proposals have free editing and formatting facilities. Other UK companies charge for them but EssayWorks understands that it should be the part of package we provide you. The guarantee that we provide is part of our pricing strategy because revisions are also free of cost.
If you want to know about our projects but feel hesitant to contact our representative then you can visit our pricing table mentioned on our website. It will show you that how our pricing strategy works based on different project type, length and due date which will give you proper idea of our costs with that of our competitors.
Our prices are mainly for students and we offer quality service and professional help to each of our client at a reasonable rate. With our sliding scale method, you get the best prices of the work which you want us to get done without any compromise on the quality.
Prices
| URGENCY | STANDARD QUALITY | PREMIUM QUALITY | PLATINUM QUALITY |
| --- | --- | --- | --- |
| 10 days | $19.99 | $21.99 | $23.99 |
| 7 days | $20.99 | $22.99 | $24.99 |
| 5 days | $21.99 | $23.99 | $25.99 |
| 4 days | $22.99 | $24.99 | $27.99 |
| 3 days | $24.99 | $26.99 | $30.99 |
| 48 hours | $32.99 | $34.99 | $36.99 |
| 24 hours | $34.99 | $36.99 | $40.99 |
| 12 hours | $36.99 | $38.99 | $44.99 |
| 6 hours | $38.99 | $40.99 | $47.99 |
| 3 hours | $41.99 | $43.99 | $52.99 |